Service Area
Adelaide & surrounding suburbs
Daily Coffee Run Hours
mon-fri
6am- 12noon
welcome coffee lover!
Best Mobile Coffee in the heart of city
Experience the convenience of a mobile coffee service that brings the coffee shop to your office or workplace. Say goodbye to expensive coffee machines, pods, and daily trips to the café. Our skilled baristas will craft your perfect cup of coffee on demand, personalized to your taste preferences. With daily delivery, never worry about running out of coffee or making last-minute coffee runs again. Transform your daily routine into a delightful coffee experience today.
hand crafted & Fresh roasted coffee
directly to your workplace, event and functions
Our Service
Bring You the best coffee in Adelaide
Roasted Coffee Bean
We purchase the best coffee beans all over the world.
Find out more about hiring a mobile coffee van for your office or events
blog section
News Update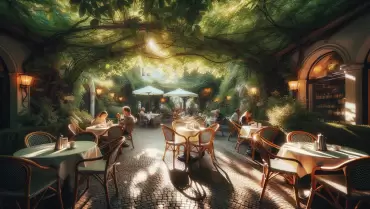 Coffee is a stimulating beverage that helps us start the day, but it has a wide range of complicated health effects. Its potent combination of vital minerals and antioxidants is both amazing and concerning. This essay carefully outlines the advantages and disadvantages of coffee for health in an...
The search for the ideal cup of coffee reveals an extensive tapestry of unique and beautiful types, each of which has its own story to tell about centuries-old customs, painstaking cultivation methods, and an unwavering dedication to superiority. As devotees of this enchanting brew, we have...
Comparing the investigation of coffee to learning a new language is a good way to think about it. Every swig tells a different tale, and every whiff has its own inimitable character. To fully appreciate the depth of coffee's complexity requires delving into a whole new world of tastes...

testimonials
Highlight of my working day … the coffee van! Calvin is super efficient, fun and friendly. Can't praise this service enough.
Great coffee and great service
Nothing better than a cup of good coffee to start a day. Saw the "Coffee" flag at Angus St at a car park and thought it wouldn't be a bad idea to try something new. What a surprise that the Long Black was really good, flavoursom and different from franchised chain coffee shops. Calvin is very friendly and generous to share his knowledge about coffee from how to select, roast, grind to brew coffee. I'm very curisous about his bottle of cold drip coffee which is reseved for himself and not for sale, will Lygoncoffee consider adding that to your menu?
Awsome coffee right at the time of day you need it. Best service around. I would highly recommend
Calvin is lovely and welcoming, makes a delicious coffee and always remembers my order! I highly recommend his service!
Service Area
Adelaide Metro and Surrounding
Daily Coffee Run
mon-fri
6am-12noon
Find out more about hiring a mobile coffee van for your office or event.