Service Area
Adelaide Metro Area and Surrounding
Daily Coffee Run Hours
mon-fri
6am- 12noon
welcome coffee lover!
Best Mobile Coffee in the heart of city
Stop wasting time and money with expensive coffee machines, coffee pods, and daily trips to the café. With our mobile coffee service, you can have a barista-brewed coffee on demand right before your eyes. We'll make the trip to your office or workplace with our vans daily to bring you what you want, when you want it.
hand crafted & Fresh roasted coffee
directly to your workplace, event and functions
Our Service
Bring You the best coffee in Adelaide
Roasted Coffee Bean
We purchase the best coffee beans all over the world.
Find out more about hiring a mobile coffee van for your office or events
blog section
News Update
There are two central coffee beans: light roast and dark roast. Both coffee beans have different flavour profiles that appeal to other coffee drinkers. For this reason, how do you identify which type of coffee bean is right for you? Keep reading to find the best coffee in Adelaide you must try!...
Every day, coffee enthusiasts across the world get out of bed and consume one of over two billion cups of the other Vitamin C – Caffeine. They could even have another mid-afternoon break. We all find it difficult to get going without a caffeine dose, and for many individuals, the order of...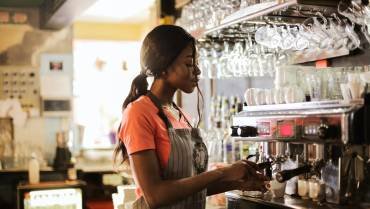 A barista is a coffee professional who is trained in the art of making espresso-based coffee drinks. A good barista will have a deep understanding of coffee beans and how they should be roasted, ground, and brewed in order to produce the perfect cup of coffee. Additionally, a barista must also...

testimonials
I have been a loyal customer for years and I can't even remember how many cups of coffee from Calvin I have had! He is so friendly and he really know his stuff.
Quality coffee from a perfect gentleman! Calvin is such a fantastic barista and I look forward to seeing his friendly face in the mornings to get my latte fix!
Service Area
Adelaide Metro and Surrounding
Daily Coffee Run
mon-fri
6am-12noon
Find out more about hiring a mobile coffee van for your office or event.