Service Area
Adelaide & surrounding suburbs
Daily Coffee Run Hours
mon-fri
6am- 12noon
welcome coffee lover!
Best Mobile Coffee in the heart of city
Experience the convenience of a mobile coffee service that brings the coffee shop to your office or workplace. Say goodbye to expensive coffee machines, pods, and daily trips to the café. Our skilled baristas will craft your perfect cup of coffee on demand, personalized to your taste preferences. With daily delivery, never worry about running out of coffee or making last-minute coffee runs again. Transform your daily routine into a delightful coffee experience today.
hand crafted & Fresh roasted coffee
directly to your workplace, event and functions
Our Service
Bring You the best coffee in Adelaide
Roasted Coffee Bean
We purchase the best coffee beans all over the world.
Find out more about hiring a mobile coffee van for your office or events
blog section
News Update
For aficionados of coffee in the United Arab Emirates (UAE), the journey towards that elusive perfect cup commences with a crucial step: selecting the finest coffee beans in UAE. With the country's vibrant coffee culture and an array of options spanning the spectrum, the endeavor of...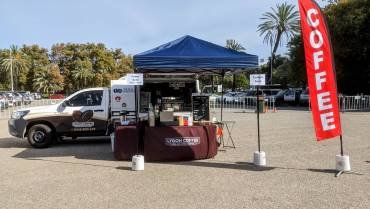 The culture of coffee has flourished in many parts of the globe, but mobile coffee vans have just become popular in Adelaide, bringing a new twist to an age-old love affair. These mobile coffee shops are causing quite a stir in the city as a result of the superior taste, unmatched convenience...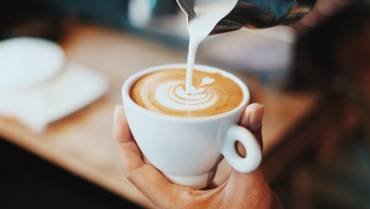 The coffee scene in Adelaide, a city renowned for its rich history and culture, has lately flourished. Adelaide's coffee culture is a reflection of its varied population's love of coffee, with a combination of traditional and contemporary influences. An Overview of the Coffee Culture...

testimonials
Like clockwork, fast, friendly service and great coffee
Fantastic coffee, friendly service. Calvin arrives at our office every day and it's the highlight of my morning!
Coffee here is legendary! Calvin is always so lovely and the service is amazing…
Highly recommend👍🏻Nice coffee and service
Calvin is the man, scrumptious coffee with a smile
Service Area
Adelaide Metro and Surrounding
Daily Coffee Run
mon-fri
6am-12noon
Find out more about hiring a mobile coffee van for your office or event.