Service Area
Adelaide Metro Area and Surrounding
Daily Coffee Run Hours
mon-fri
6am- 12noon
welcome coffee lover!
Best Mobile Coffee in the heart of city
Stop wasting time and money with expensive coffee machines, coffee pods, and daily trips to the café. With our mobile coffee service, you can have a barista-brewed coffee on demand right before your eyes. We'll make the trip to your office or workplace with our vans daily to bring you what you want, when you want it.
hand crafted & Fresh roasted coffee
directly to your workplace, event and functions
Our Service
Bring You the best coffee in Adelaide
Roasted Coffee Bean
We purchase the best coffee beans all over the world.
Find out more about hiring a mobile coffee van for your office or events
blog section
News Update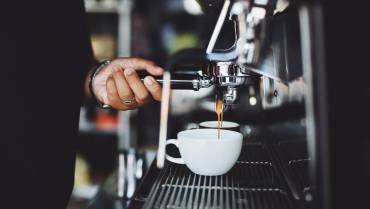 If you're looking to add a unique twist to your catering events, be it for a birthday bash, a wedding, a corporate event, or anything in between, offering quality coffee can do wonders for giving your guests a much-needed pick-me-up. But before you seal the deal with any coffee bar caterer...
Did you know that coffee can actually help ease acid reflux? That's right! Researchers have found that in addition to reducing inflammation, coffee – specifically espresso – helps reduce acid reflux by constricting the sphincter muscle in the esophagus and relaxing the lower esophageal...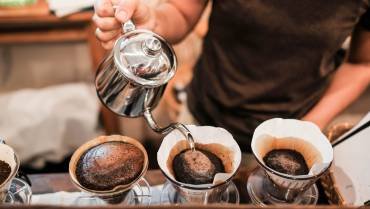 When brewing your own coffee at home, one of the things you have to learn is what the perfect coffee to water ratio looks like to achieve the best tasting cup of coffee possible. This step-by-step guide will walk you through what you need to know to brew that perfect cup of joe from scratch

testimonials
Really good coffee and really good price. Lovely staff, very friendly and helpful.
Coffee here is legendary! Calvin is always so lovely and the service is amazing…
Nothing better than a cup of good coffee to start a day. Saw the "Coffee" flag at Angus St at a car park and thought it wouldn't be a bad idea to try something new. What a surprise that the Long Black was really good, flavoursom and different from franchised chain coffee shops. Calvin is very friendly and generous to share his knowledge about coffee from how to select, roast, grind to brew coffee. I'm very curisous about his bottle of cold drip coffee which is reseved for himself and not for sale, will Lygoncoffee consider adding that to your menu?
Service Area
Adelaide Metro and Surrounding
Daily Coffee Run
mon-fri
6am-12noon
Find out more about hiring a mobile coffee van for your office or event.